Testimonials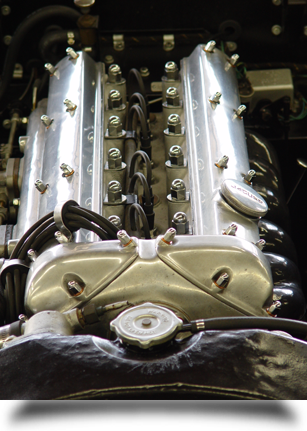 You don't have to take it from us. Read what our clients said about their experiences with Just Jaguar aka Jags Only:
5 Stars
Yelp.com
10/1/2010
"For 15 years and 3 Jaguars I have been a devoted customer of Graham & Natalie Bloxham. Through regular services to big jobs, they have taken care of my Jags and me and have even helped me replace one Jag with another great one. The service is impeccable, reliable and honest. Some days it can be very busy, so I don't recommend bringing in the car for anything big without an appointment.

If you're looking for THE place to service your Jag that feels like an old-fashioned mom & pop shop with 21st century technical knowledge & expertise, Just Jaguar aka Jags Only is where to go. I can't imagine taking my car anywhere else."
Linda Z.
Studio City, CA
4 Stars
Yelp.com
8/18/2011
"I really like these guys. I took my car there once - they were timely/ gave me a ride to and from home [drop-off/pick-up my own car] and fixed it perfectly. When I picked up (on time), the owner came out and told me a lot of history about my specific model and even pointed out some features I was unaware of. I had to go to a Jag dealer out of town afterwards for a convertible roof hydraulic leak and was so disappointed with the service by comparison. Why 4 stars? A car repair place is kind of like a lawyer to me... never quite sure what's the best/ most fair, but so far - this is definitely the place I want to go back to when I need to again.
Timely, fair, service-oriented & pleasant - and no barrages of upsells from sales when I got my needs assessment. Bonus!"
L S.
Seattle, WA
5 Stars
Yelp.com
11/3/2010
"I inherited my 2003 XJ8 from my dear dad who passed in 2006, so I knew the previous owner and that indeed I had a car that required regular maintenance. Yes I had a warranty and yes it did me little good, since the warranty ran out just before the major repairs came. Alas I was lucky to find Just Jaguar aka Jags Only, Graham & Natalie and their service manager, Walter, who have cared well for me and my car for the past 4 years. They are fair and honest.
Graham even came to my rescue when Fashion Square Car Wash locked my keys in the car and couldn't open it...Graham drove up in his white service vehicle, ten minutes after I phoned in frustration, unlocked the car and waved a gallant farewell before I knew it. No dealership would ever do that...and AAA would have been ages... Needless to say, I am happy to refer them."
Janet B.
Van Nuys, CA
5 Stars
Yelp.com
10/2/2010
"I have been taking my 2009 XF to them for almost two years. I don't even consider going to Galpin. JJ does a great job, on time, and at very fair prices. They didn't think I should be driving around with a Galpin Jaguar plate frame so they replaced it for me without charge. I mean...how can you beat this place? You can't."
Gary B.
Sherman Oaks, CA
4 Stars
Yelp.com
2/11/2010
"Great service, very nice people."
Avo G.
North Hollywood, CA
Make an Appointment
You need repairs or maintenance for your Jaguar or other British vehicle and now you know that we're the very best. So what are you waiting for? Give us a call today!